---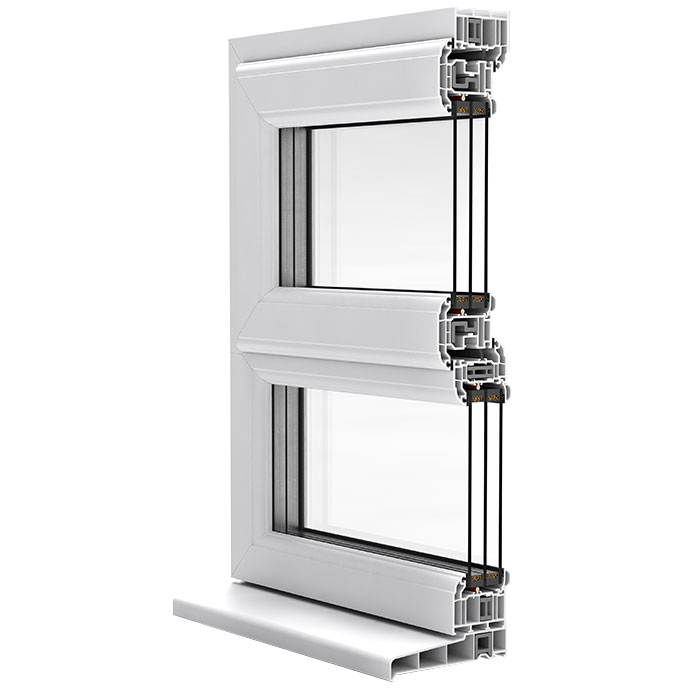 Optima is a high-quality window system that offers superior performance in terms of weather-tightness and thermal insulation. The multi-chambered sections of Optima are designed to provide excellent insulation while also ensuring that your home stays free from draughts and leaks. These features make Optima an excellent choice for homeowners who want to improve the energy efficiency of their property.
In addition to its excellent thermal performance, Optima also offers a range of glazing options that are designed to suit every budget and performance requirement. Whether you are looking for a low-cost option or a high-performance glazing solution, Optima has a range of options that can meet your needs. With a full range of foil finishes available, it is also easy to find an Optima window system that is perfect for your property, no matter what your style preferences may be. Overall, Optima is a high-quality, reliable window system that can help you improve the energy efficiency and appearance of your home.
Get a Quote
Always stylish, always in demand
At our company, we take immense pride in the quality of our products, which is why we have invested in the most advanced tooling and extrusion technology available. Our commitment to excellence is reflected in the impeccable standard of our profiles, each one carefully crafted to ensure that every dimension is precise and every detail perfect. This level of quality not only enhances the reputation of our company but also ensures that our customers receive products that are trouble-free during installation and for many years to come.
One of the key features of our products is the Bubblex gaskets, which offer consistent compression and sealing that prevent air leakage and ensure that windows are energy efficient. Additionally, our deeper drainage channels are designed to clear water away from the frames and sealed units, preventing damage and prolonging the life of the window. The central Eurogroove on the sash and strategic wall thickening provide reliable hardware fixing, and the clip-in beads make glazing quick and easy without the need for security glazing clips to meet PAS24 standards. We also use recycled thermal inserts to the outer frame and sash to improve window energy ratings without resorting to the most expensive gas-filled units, thus providing our customers with cost-effective and environmentally friendly solutions.
Optional Outer Frame Centre Seal
Optional Sash Central Seal
Sculptured Edge Design
Double Chamfered Edge Design
Glazing Options up to 44mm Triple Glazed
5 Chamber Sash
6 Chamber Outer Frame
Optional RCM Thermal Inserts create up to 6 chamber sash and 8 chamber outer frame
10mm Cover on Weather Seals